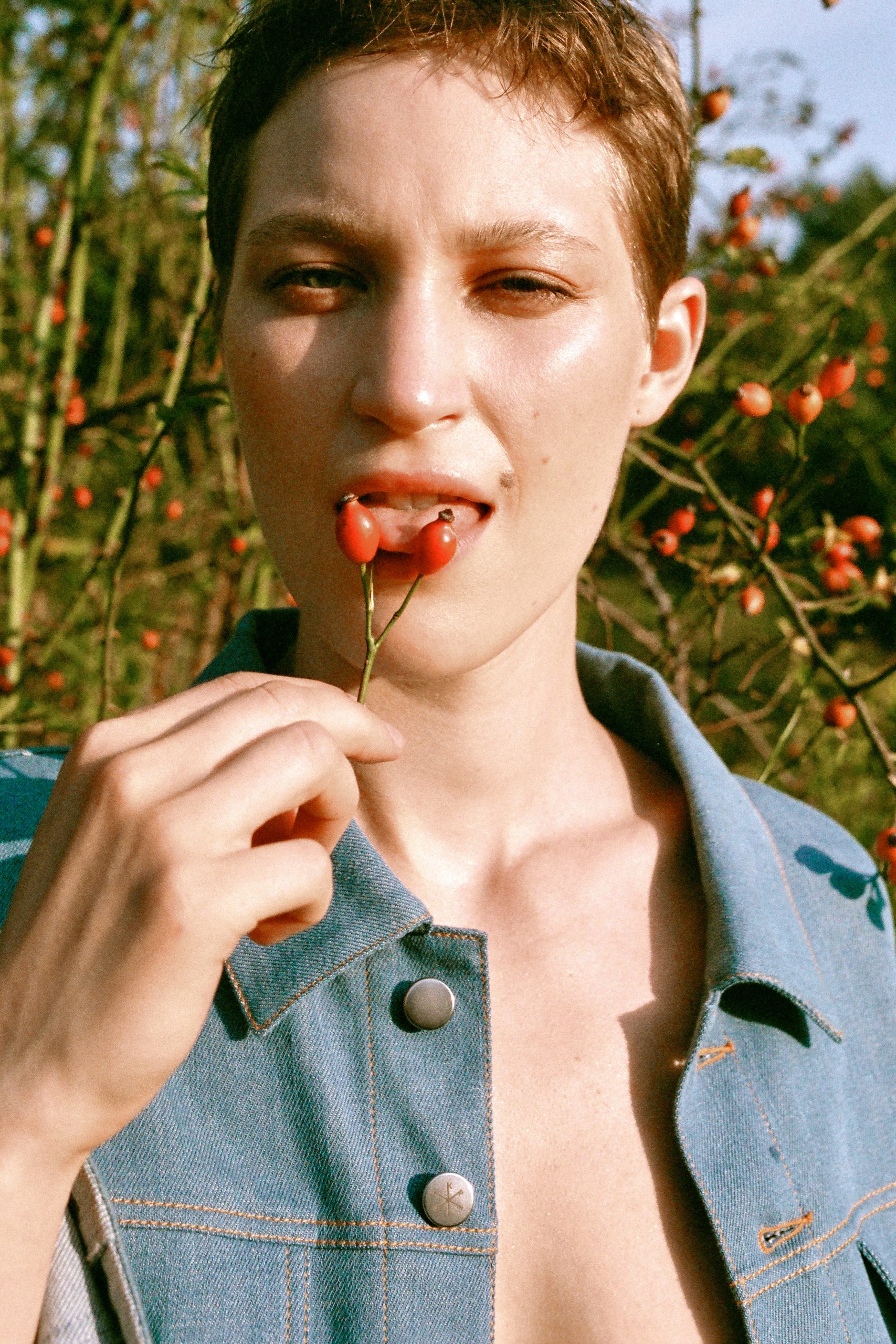 On demand
We produce on-demand, meaning your favorites will always remain available and customizable. This way there's no wasteful overproduction.
Circularity
Whereas our production is optimized for minimal waste, the small amount of leftover fabric and detailing is recycled or upcycled: what's left from denim we turn into tote bags or donate to fashion schools, art projects, and so on.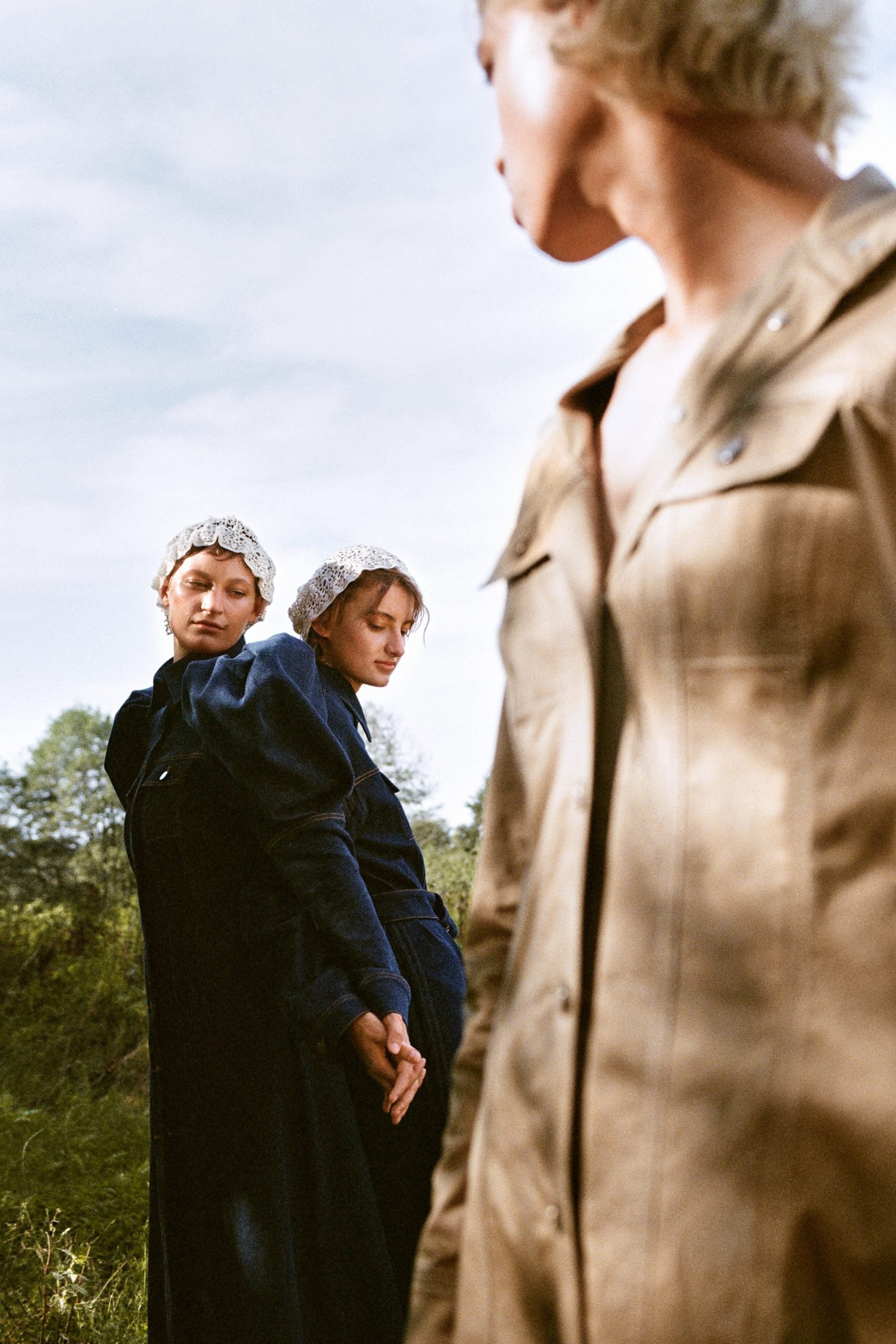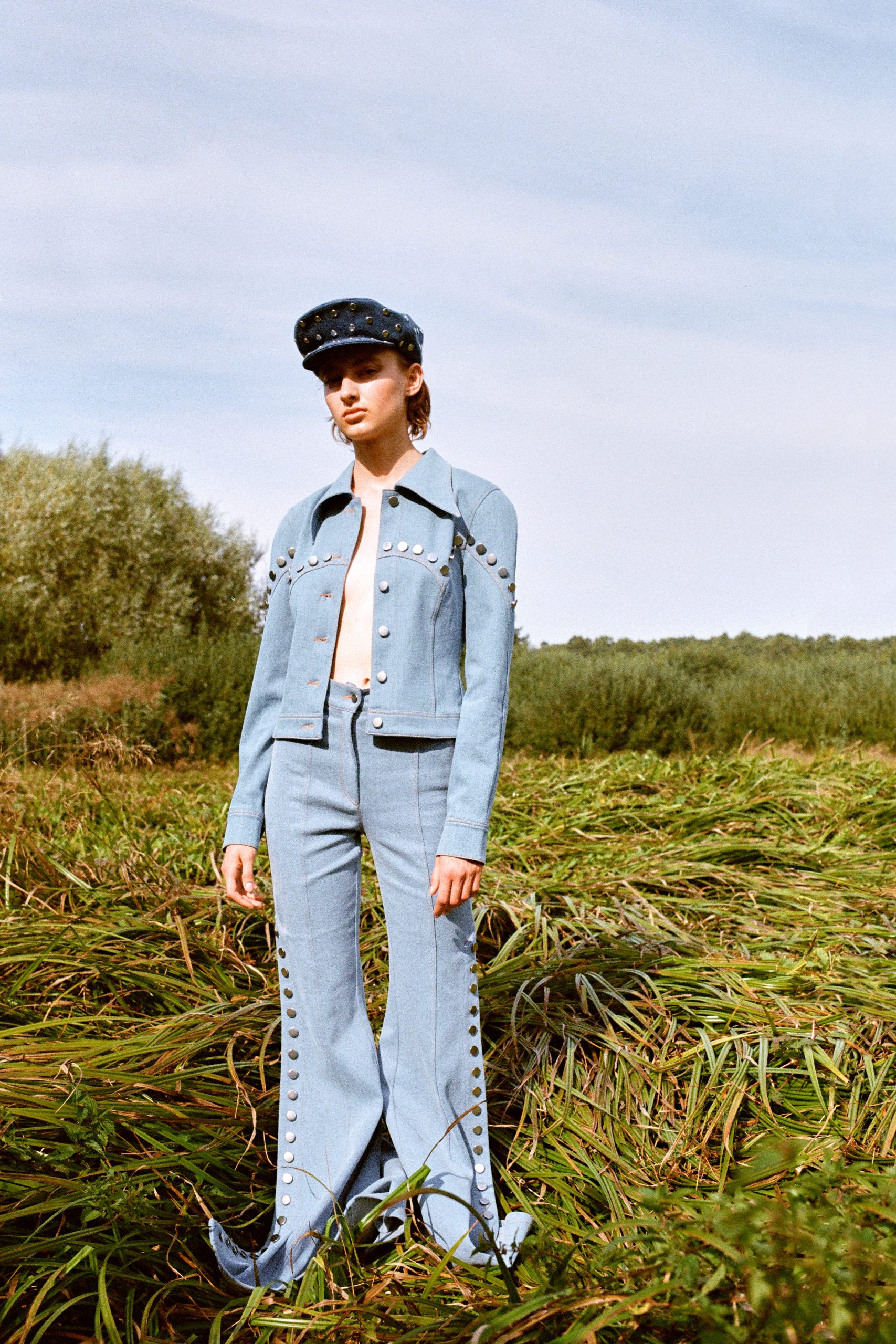 Sustainable fabrics
Our clothes are built to last. The Denim line is made of GOTS-certified organic cotton sourced from a European denim specialist. We minimize fabric processing and do it only in cooperation with a leading eco-certified European washer.
Keeping it minimal
Our pieces have no product labels; the logo for our Denim line is embroidered directly on the garment. We make sure the packaging is eco-friendly, using unbleached natural boxes with plastic-free filling.
Want something even more unique? We can design your dream outfit, just get in touch.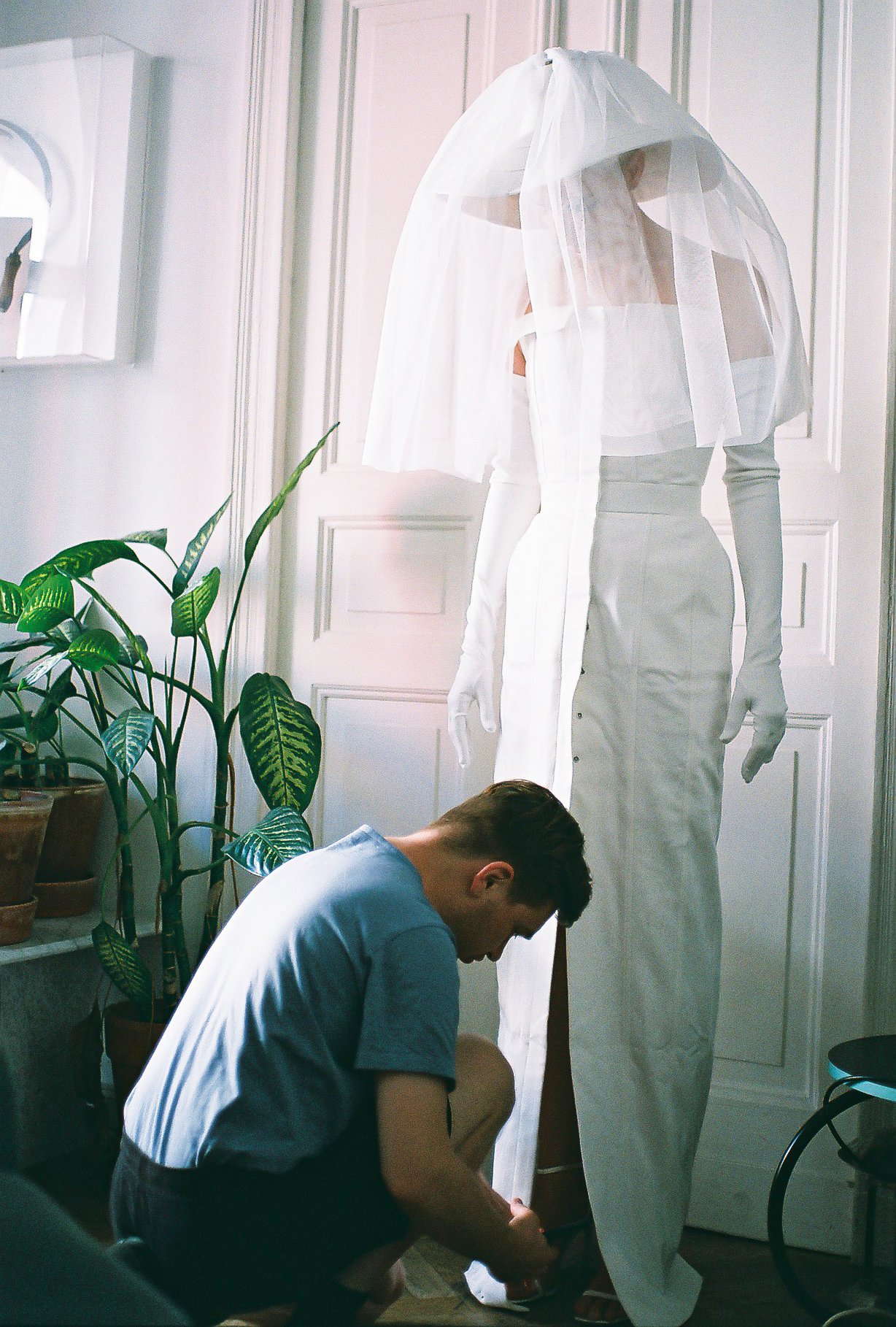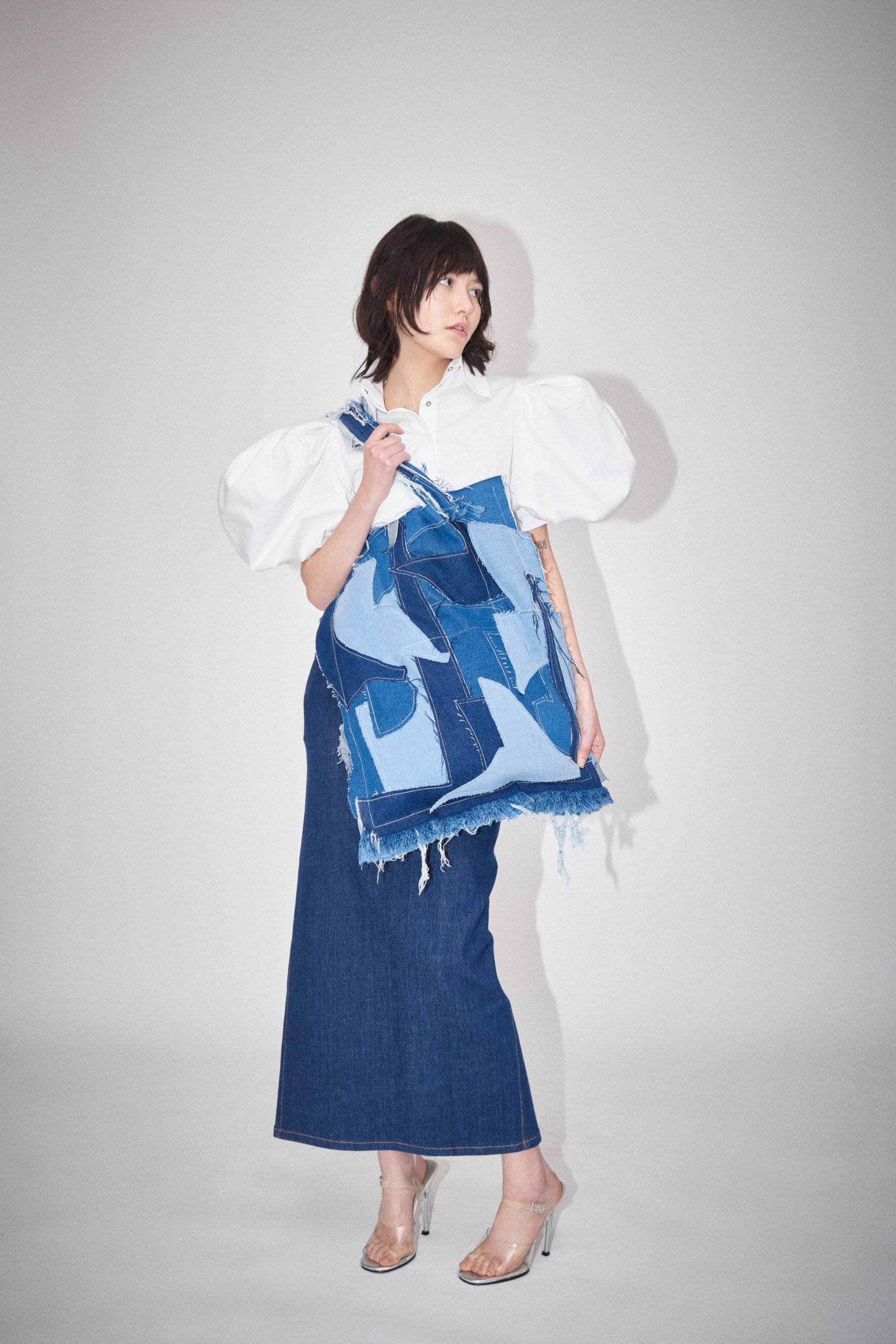 Short supply chain
We pick our suppliers based on their proximity to keep our carbon footprint as small as possible. All of our pieces are produced in-house in Poland. We nurture the relationship with our employees (some of whom have been with us for 15 years).